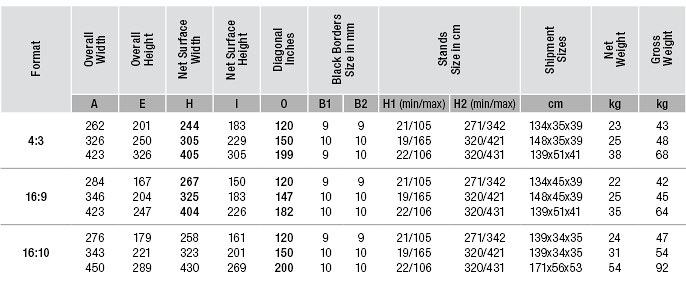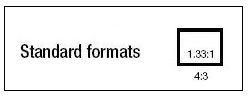 Characteristics:

For a perfectly smooth surface: The screen you can pack in a suitcase. An extremely light aluminium frame to which the canvas is attached by means of clip-on buttons: the projection surface obtained is perfectly smooth, wrinkle-free and flexible, ensuring clear images and brilliant colours. The screen is supported by a pair of robust and unobtrusive stands.

The versatile structure is this product's strong point: Folder can be assembled and dismantled quickly and easily with no additional tools. A few simple gestures and the screen can be packed and stored away in its robust case: adaptable to the various sizes, for practical and safe transportation.

Ideal for the liveliest applications, such as exhibitions, concerts, conferences and entertainment contexts in general.